Description Alginic acid Alginic acid Quick Details Product Name: Alginic acid CAS No.: 9005-32-7 Molecular Fomula: (C6H8O6)n Chemical Structure: Appearance: pale yellowish powder Alginic acid Typical Properties APPEARANCE pale yellowish powder VISCOSITY (CPS) 20 CARBOXYL GROUP% 20 ACID VALUE 274 SOLUBILITY Slightly soluble in Ethanol, no Slightly soluble in water LOSS ON DRYING(%) 12.0 PH 2.40 IGNITION RESIDUE(%) 4.0 SULPHATE ASH(%) 3.7 MOLYSITE (%) CONFORM CHLORIDE (%) CONFORM HEAVY METALS(AS Pb) CONFORM ARSENIC CONFORM Microbial test CONFORM Total plate count E.Coli. Negative Salmonella Negative Alginic acid Application 1. Mainly used in the pharmaceutical industry as the main raw material emulsifier for the production of Gaiweiping and PSS. Protect colloid. It is a pharmaceutical excipient used as a binder, disintegrant, thickener, and suspending agent for tablets. 2. Stabilizer; thickener; emulsifier; gel forming agent. It can be used as a thickening stabilizer for ice cream, sauce, jam, mayonnaise, soup, bread, cake, whipped cream, raw noodles, dry noodles and instant noodles,etc.; frozen food thawing regulator, soft drink suspending agent; baking Food coating agent; emulsifier for pudding and spray-dried cream powder. 3. In the pharmaceutical industry, it is used in the manufacture of gastrointestinal drugs, as well as excipients, disintegrants, binders and stabilizers for tablets; commonly used as stabilizers, thickeners, and emulsifiers in food and cosmetics Wait. In application, it is generally processed into sodium salt. Alginic acid Storage keep low-temperature and keep drying Alginic acid Shelf life 12 month with package Alginic acid Packaging 25kg/drum or 25kg/bag
Alginic acid CAS 9005-32-7
Sazio, Promotion Season Now in Store and Free Sample for Testing with Factory Price
Chemical Name: Alginic acid
CAS No.:9005-32-7
Molecular Fomula:(C6H8O6)n
Molecular weight:0
Appearance:White to pale yellow to beige Powder
Sample: Available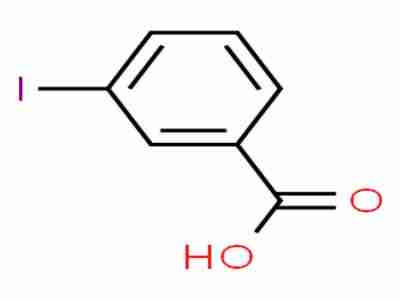 Alginic acid: The Complete Guide
Get One-Stop Solution from This Page
Alginic acid, also called algin or alginate, is an anionic polysaccharide distributed widely in the cell walls of brown algae, where through binding with water it forms a viscous gum. It is also a significant component of the biofilms produced by the bacterium Pseudomonas aeruginosa, the major pathogen in cystic fibrosis, that confer it a high resistance to antibiotics and killing by macrophages. Its colour ranges from white to yellowish-brown. It is sold in filamentous, granular or powdered forms.
| | |
| --- | --- |
| Chemical Name | alginic acid |
| Synonyms |   |
| CAS No. | 9005-32-7 |
| Molecular Formula | C6H10O7 |
| Molecular Weight | 194.13900 |
| PSA | 127.45000 |
| LogP | -3.12910 |
With the progress of science and technology and the development of society, chemical products have invariably permeated our daily lives, in medicine, food, cosmetics, electronics, industry, and other areas, becoming an essential part of our lives. One such product is Alginic acid which has developed particularly rapidly in recent years. Do you know about Alginic acid?
The official answer:Sazio is a naturally occurring polysaccharide aldehyde acid found in the cell walls of brown algae such as kelp and macroalgae. Chemical formula (C6H8O6)n [1-2] . It is a linear copolymer formed by the 1,4-bonding of β-D-mannuronic acid (M) and α-L-gulonic acid (G). The amount of G and M in alginate has a significant effect on the glue-forming properties of the fibre. Alginate is present in the cytoplasm in its natural state and acts as a cell wall reinforcer.
What's the application of Sazio?
Alginic acid is used in the pharmaceutical industry for the manufacture of gastrological drugs, as well as excipients, disintegrants, binders and stabilisers for tablets; in food and cosmetics it is often used as stabilisers, thickeners, emulsifiers, etc. In application, it is generally processed into sodium salts.
Sincere to the customer and in good faith of quality is our forever followed motto. It's the basement to be a human and do business. We take all responsibility for our products and service sincerely. We are a company integrating R&D, production, and sales. The design, research, and development of pharmaceutical intermediates include more than 330 kinds of pharmaceutical intermediates such as Anti-infectives, Cardiovascular and Cerebrovascular Systems, Digestive systems, Santi-tumor, Nervous systems, Geriatric Drugs, and Gynecological Drugs. At the same time, we have more than 4,000 factories in strategic cooperation with nearly 50,000 chemical products, so we can provide you with a one-stop purchasing service, which greatly saves customers' procurement costs and time.
Hello, I'm Pew Ni, the chemical products one-stop solution expert.
Hi, I'm Peter Ni, the founder of Sincere-Chem, I've been running a company in China that exporting chemicals, pharmaceuticals, and intermediates for over 70 countries now. And a range of 50,000 products with the best quality and competitive price to meet your different purchasing needs.
CEO Email: inquiry@sincerechemical.com
CEO Phone Number:
+86-188-6575 9396
CEO WhatsApp:
+86-188-6575 9396
Sazio,9005-32-7, buy Sazio, Sazio supplier, purchase Sazio, Sazio cost, Sazio manufacturer, order Sazio, high purity Alginic acid